-----------------------------------------------------------------------------------------------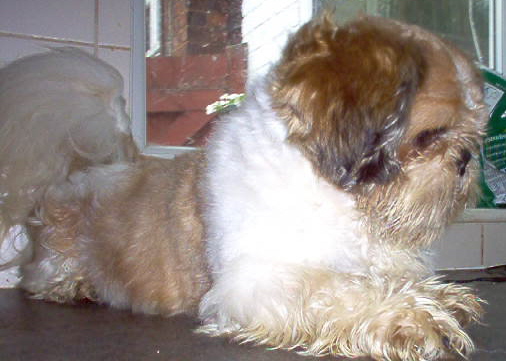 .
ENTER THE SAMURAI AT DANNYBOY
Dougal is a gold and white Shih Tzu. He has excellent markings, a masculine head and true to type body conformation.
He is KC reg. with a top pedigree of Multi European Champions, imports(Swedish) and top UK lines.
Add to this a beautiful sloppy personality and you have the perfect dog!
DOUGAL IS RETIRING AT THE END OF 2011, TO THE SOFA AND MUMMIES LAP!
CEDARHYTHE TURN OF THE TIDE
SOLOMON( SOLLY TO HIS FRIENDS!)
TThis stunning red and white boy comes to us from the Cedarhythe kennels
with a fabulous pedigree of top UK lines and CH USA lines. He will be taking
over the job of Dougal, but for now, is enjoying being a puppy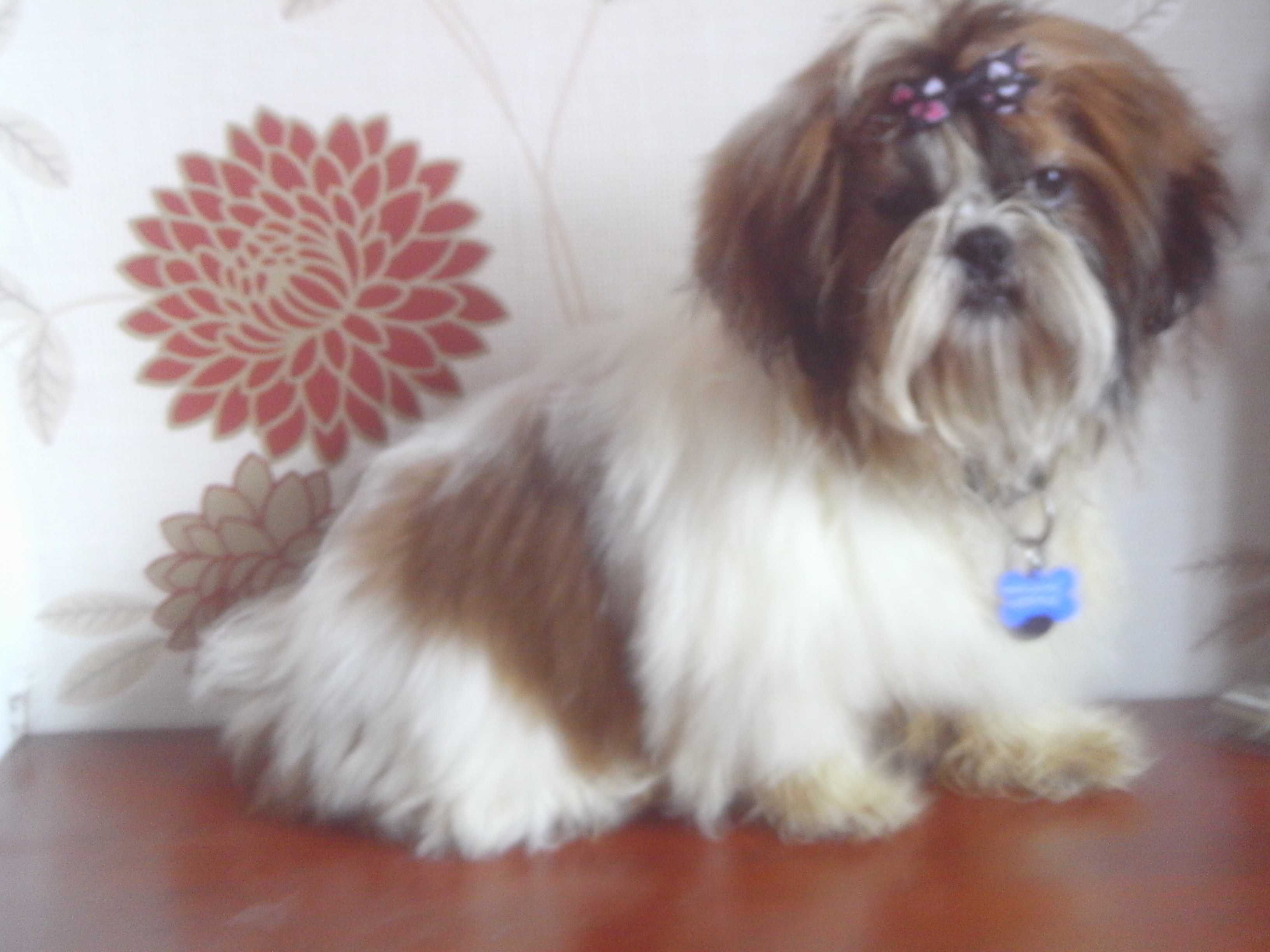 MADAM BUTTERFLY AND BABYCAKES
TOP UK "HARROPINE" PEDIGREE, WHICH INCLUDES CHAMPION
USA BLOODLINES INCLUDING "WINGATES" , "DRAGONFIRES",
" WOODSMOKE" AND SPANISH "TABAIBA"
BABY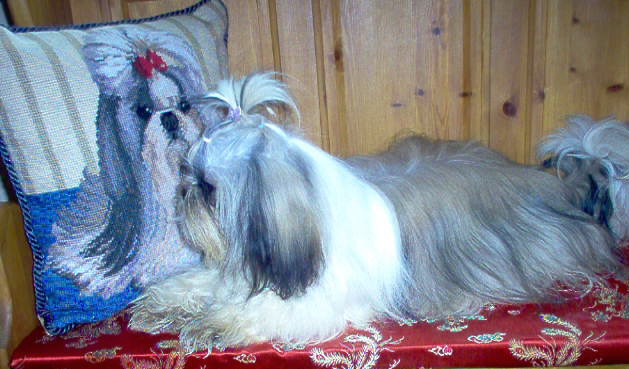 FLY (WHO WAS REALLY SICK OF HAVING HER PICTURE TAKEN!)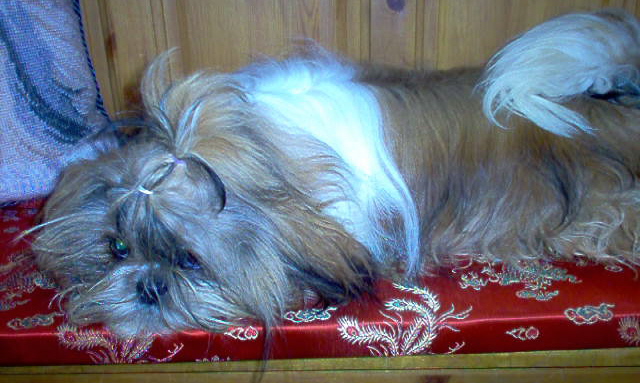 JADETEMPLE TIGER LILLEY
WITH AN AWSOME PEDIGREE OF MANY CHAMPIONS. IT
CONTAINS TOP U K LINES INCLUDING SANTOSHA
AND CHAMPION USA LINES INCLUDING WINGATES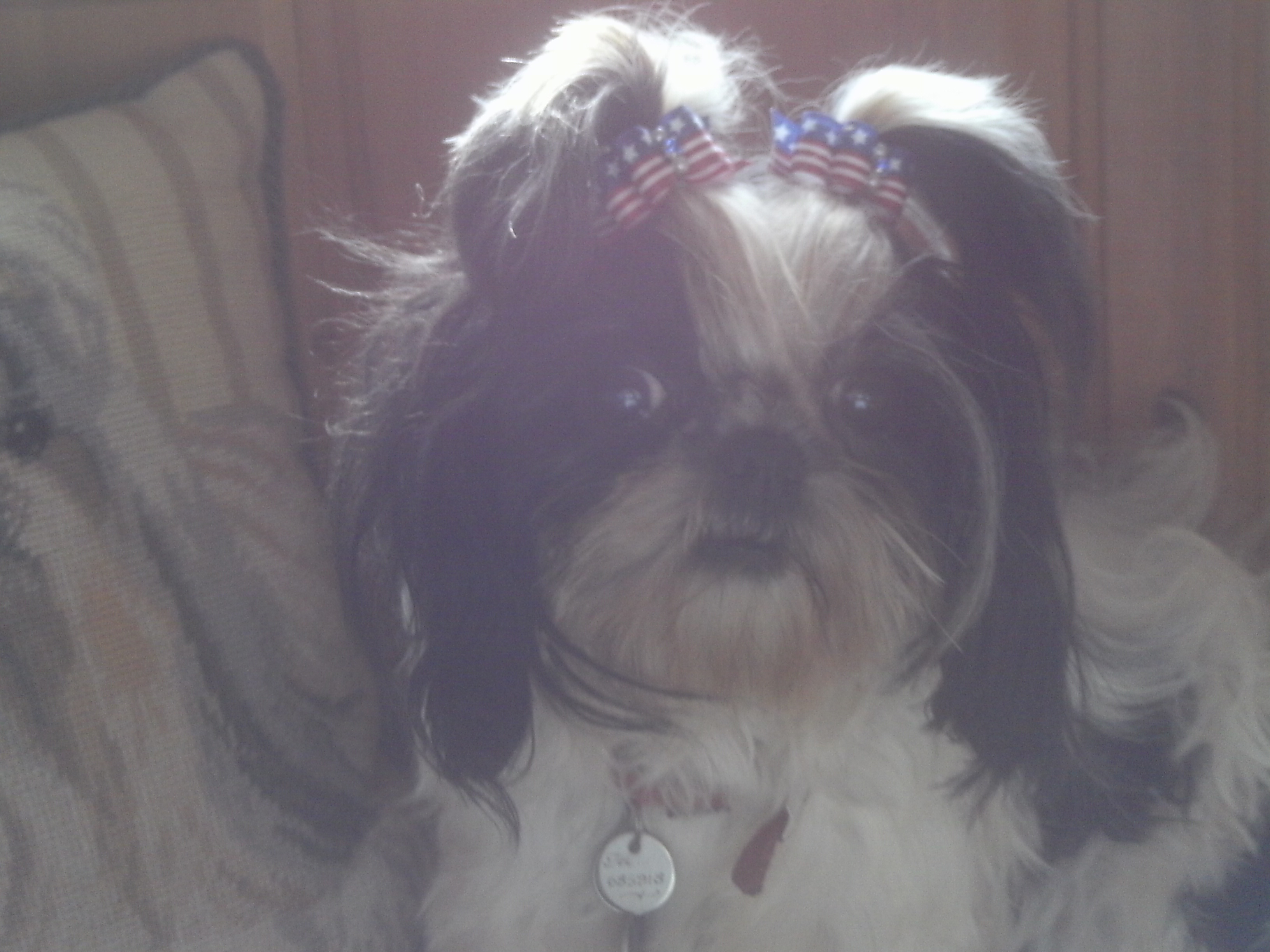 JADETEMPLE BUTTERFLY KISSES
This is our new up and coming red and white girl. Kizzie has an excellent Harropine pedigree, and hopefully
should have some nice red/white babies with Cedarhythe Turn the Tide.will take a better picture
when she sits still long enough!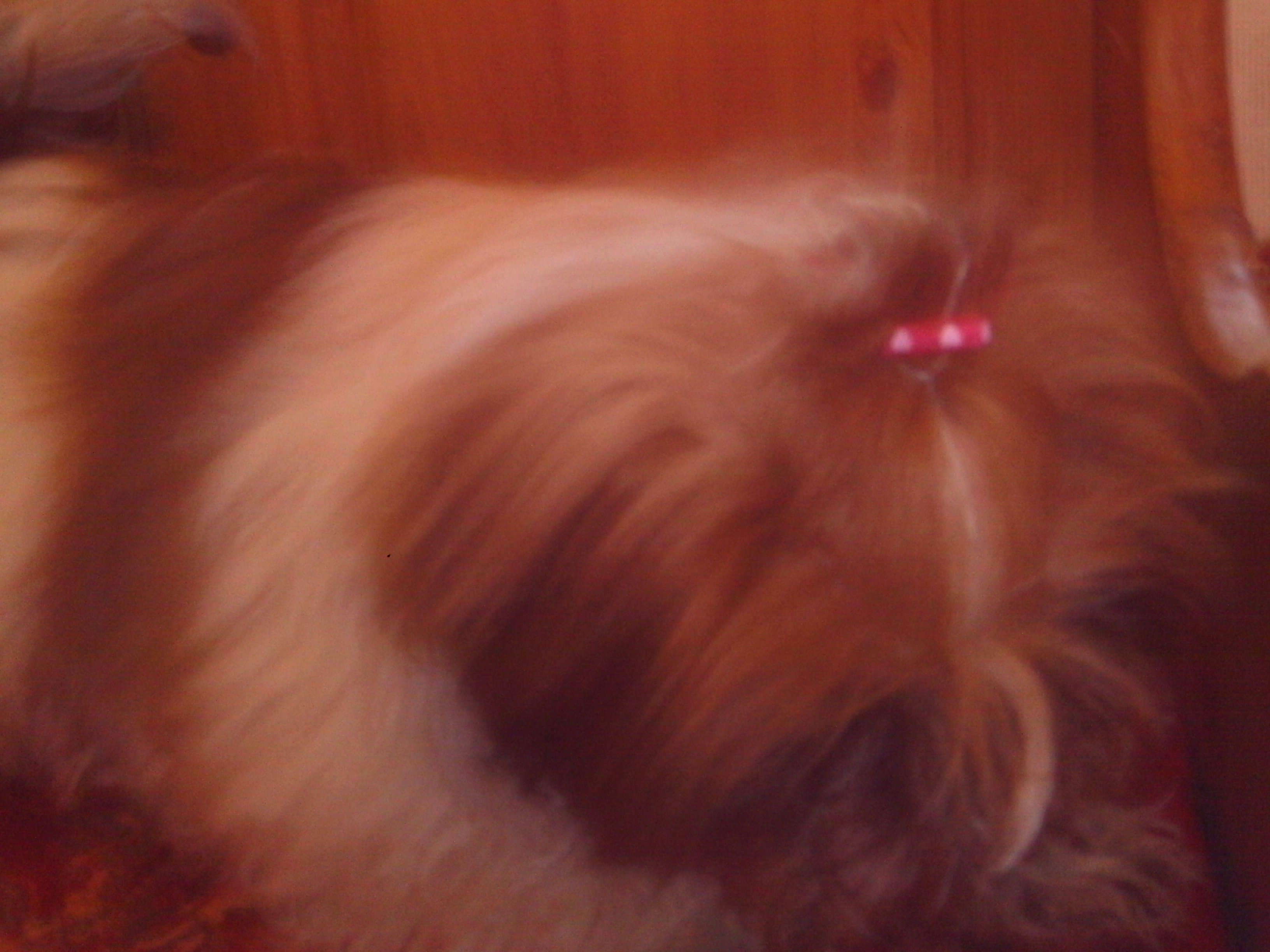 JADETEMPLE GEISHA GIRL
Geisha is a Dougal daughter out of a solid gold girl with Jardhu/Harropine lines.
She is so beautifull. Will be a stunner when she is older, but for now is
enjoying tearing round with kizzie and Solly